Minden | Germany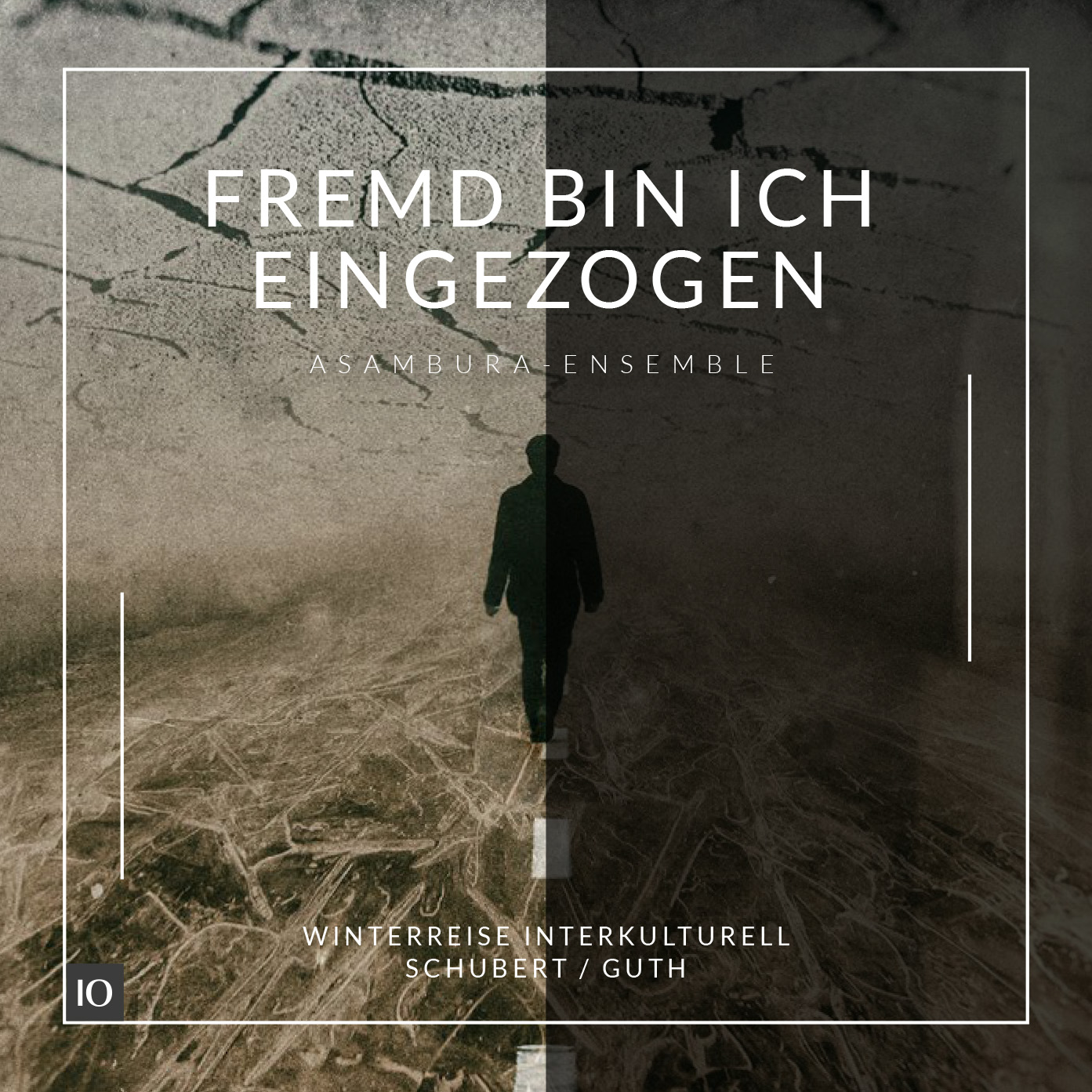 Fremd bin ich eingezogen
Asambura-Ensemble
Winterreise interkulturell (Schubert/Guth)
FREMD BIN ICH EINGEZOGEN
WETTERFAHNE
WASSERFLUT
ERSTARRUNG
AUF DEM FLUSSE
RÜCKBLICK
RAST
SHOD KAZAN – HERBST IST GEKOMMEN
FRÜHLINGSTRAUM
EINSAMKEIT
DER GREISE KOPF
KRÄHE
LETZTE HOFFNUNG
INTERLUDE
WEGWEISER
LEIERMANN
Total time: 77:29
Asambura-Ensemble
German Vocals: Yannick Spanier
Persian Vocals: Mehdi Saei
Composer: Franz Schubert (1797-1828), Maximilian Guth (*1992)
DEC-004 | 4270000083525 | Made in Germany | © 2020 decurio | LC 86263 | Release: 24.7.2020
The artist
The Asambura-Ensemble (founded in 2013 in Hanover) consists of musicians of different nationalities and unites different styles. It interprets classical music in a dialogue with non-European musical cultures and avantgarde and develops new perspectives on one's 'own' culture. 'Foreign' timbres, melodies and rhythms meet European Classical and contemporary sounds. The ensemble is always on the lookout for new perspectives on familiar sounds, connections between unthinkable and, not least, areas of friction with the social, societal and political present, which make music current and relevant today.
Asambura reinterprets the confusion of tongues experienced by the people in the Old Testament's parable 'Tower of Babel' – important in Judaism, Christianity and Islam. Asambura tries to take a fresh look at this story from a perspective of appreciation of cultural and religious diversity.

Visit the website of the Asambura-Ensemble here
Maximilian Guth (*1992) is a composer and mediator of music. He has been honored with both national and international awards for his compositions. A particular artistic focus of his work is on interacting with international musical traditions and communication across different religions. Maximilian Guth is the creative head of the Asambura-Ensemble.

Mehdi Saei (*1977) learned the traditional Persian singing technique with renowned Persian singers in Iran. Besides the Asambura-Ensemble, Mehdi Saei is also a member of the Persian Gohar Ensemble under the direction of Ehsan Ebrahimi in Hanover.

Yannick Spanier (*1990) received a solo engagement at the Staatsoper Hanover immediately after his master's degree. In addition, he devotes himself to sacred works and lieder singing and gives concerts in several European countries.